Save Money – Get a Refurbished iPhone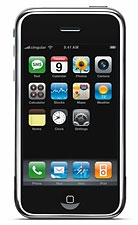 You can now save $100 and have yourself an iPhone that is indistinguishable from one purchased at a retail outlet. What is a refurbished iPhone? It is a pre-owned Apple [[AAPL]] iPhone that undergo Apple's stringent refurbishment process prior to being offered for sale.
The phones have been returned under Apple's Return and Refund Policies. Some units are returned due to technical issues; others for exchange. Either way, all iPhones undergo Apple's stringent quality refurbishment process. Both 4GB and 8GB models are available online through Apple's online store.
Each refurbished iPhone is repackaged (including appropriate documentation, cables, accessories, etc.).
What's in the Box?
Refurbished iPhone
Stereo headset
Dock
Dock Connector to USB Cable
USB Power Adapter
Documentation
Cleaning/polishing cloth
Refurbished iPhones are covered by Apple's One-Year Limited Warranty. Extended coverage is available at additional cost.
If you are looking for even cheaper deals, you can always try looking for iPhone deals on eBay.