Using Skype? Get a Skype Phone!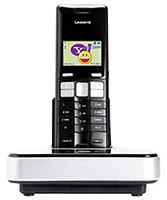 I am using Skype more and more for both personal and business calls. Typically, the person on the other end is still using a headset and microphone. This set-up results in excessive echoing and erratic performance. Months ago, I switched to Skype phones for my desktop and laptop computers. There is no going back!
For desktop Skyping it's hard to beat the Linksys products. I am currently using a Linksys CIT200 Cordless Internet Telephony Kit that comes with a handset and charger, and a USB Base Station that plugs into your computer. With the easy-to-install Skype program running on your PC, the handset can read and display your contact list on its built-in illuminated display. You can choose who you want to talk to from the menu, press a button, and make a call. It is so nice not having to sit in front of the computer when you want to talk over Skype. For more features at a slightly higher cost, consider the Linksys CIT300. Want to integrate your regular landline along with Yahoo! Messenger + Voice? Then, go for the Linksys CIT310 or a Linksys CIT400.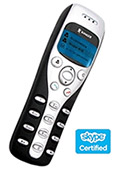 For travel, I am using a RANGER RUP-800 Skype phone. It is the perfect laptop companion for travelers. Yes, it has a cord – however, on the positive side, it takes all its power from the USB port. Just plug it in and Skype! The RUP-800 features a large LCD Screen which allows contact and call list display, Caller ID (for incoming calls), and a headset jack for hands-free operation. You won't get any echoes with this gem!
Can't find the Ranger phone in a store near you? Try the IPFones Ip-700m. It is top-rated and available from Amazon.com (mouseover the link).
Reference Links:
Sign-up for Skype
Best Sellers in Electronics at Amazon.com

Skype Phones Marketplace (USA)
Skype Phones Marketplace (UK)